The management team
Our experience allows us to help our clients devise bespoke catering strategies specifically for their target demographic, thus providing the best possible return on the space available. Our clients trust us to represent and even strengthen their brand. This is a responsibility we take very seriously.
Sefer
Managing Director
---
Prior to starting FSC, in the 1960's Sefer worked at his father's coffee shop where he learned the ropes of the catering industry. More than 40 years later, he still keeps a close eye on the business to ensure, despite the adoption of new business practices (like this 'internet stuff') the core values of quality, customer service and attention to detail are adhered to.
Joan
Managing Director
---
Along with her husband Sefer, Joan is at the helm of the company. She has over 35 years' experience operating both static and mobile catering sites. She has the nous to increase income wherever she goes, which has proved highly profitable for us and our clients. Joan is also responsible for financial management, human resources and our in-house training programs.
Tye
Events Director
---
Tye was born and raised in the events and catering trade. Using his extensive experience, Tye manages many aspects of the business including operations, logistics and account management. In June 2012, Tye directed all external catering operations for the Thames Diamond Jubilee pageant – a total of 62 pitches and 10 invited guest marquees.
Zoe
Operations Director
---
Zoe is an experienced catering manager having worked for seven years at Crystal Palace FC, where she was catering and bars manager, responsible for staff in 19 catering units as well as the bar. Since 2004, she has handled the management of our busy static sites such as the Josef Fish & Chips kiosk at the Tower of London.
Richard
Logistics Manager
---
Richard joined the FSC team in 2014 as a site supervisor and has gone to achieve great success at FSC, since then he has been promoted to logistic manager. He has the responsibility of liaising with clients; His experience in this role allows him to problem solve issues that often arise due to the variable nature of outdoor event catering.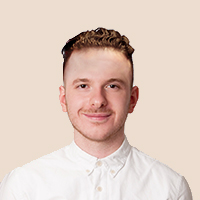 Ossie
Client Services Manager
---
Ossie, The youngest of the team, thriving to achieve, he has been with the company since 2010. His innate managerial skills allow him to engage with staff and improve morale. Being appointed area manager at a few of our static sites; his innovating concepts in running and marketing have proven successful and he is now the face of Public Relations.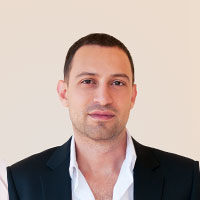 Mike
Marketing Director
---
Having worked with FSC for the past 5 years, Michael brings with him 15 years of senior marketing, branding and commercial experience – much of it gained in the commercial event sector. Michael has been charged with keeping FSC's communications at the cutting edge of the industry and developing the company image as well as boosting brand recognition.
Max
Event Manager
---
After a period of several years as a senior chef at the former Café Royal, Max made the move into hospitality management and function banqueting. At FSC, he is now an Event Manager working our busy schedule of events with the Max Wraps brand and has also worked with us at Wembley since 2009 operating food and beverage facilities.
Huseyin
Finance Director
---
As our long-standing financial consultant, Huseyin's financial management skills are crucial to the successful running of the business. Having started with us as an accountant, he was responsible for day-to-day fiscal management including budgeting, cash flow and forecasting.